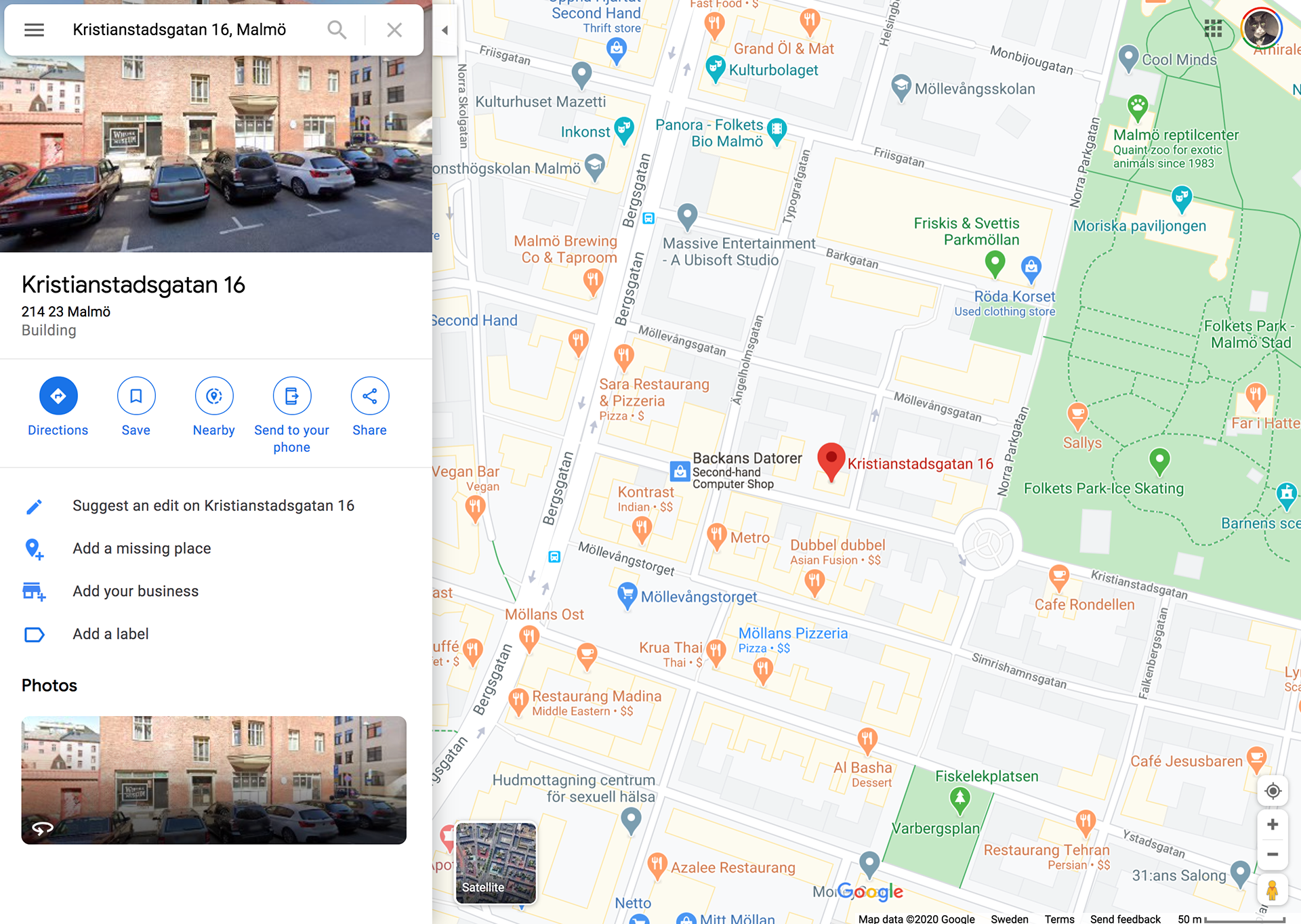 Please find us in Malmö's Möllan neighbourhood at the following address:
WHOSE MUSEUM 
Kristianstadsgatan 16
214 23 Malmö, Sweden
*Opening Hours:
Saturday 12–5 PM
Sunday 12–5 PM
* Only during exhibition periods. Otherwise by appointment.
​​​​​​​
Accessibility: We are located at street level but there are three small steps to enter the premises. We have a small washroom which is not fully accessible unfortunately.
​​​​​​​
 Follow us on Instagram/Facebook and listen to
 our podcast: