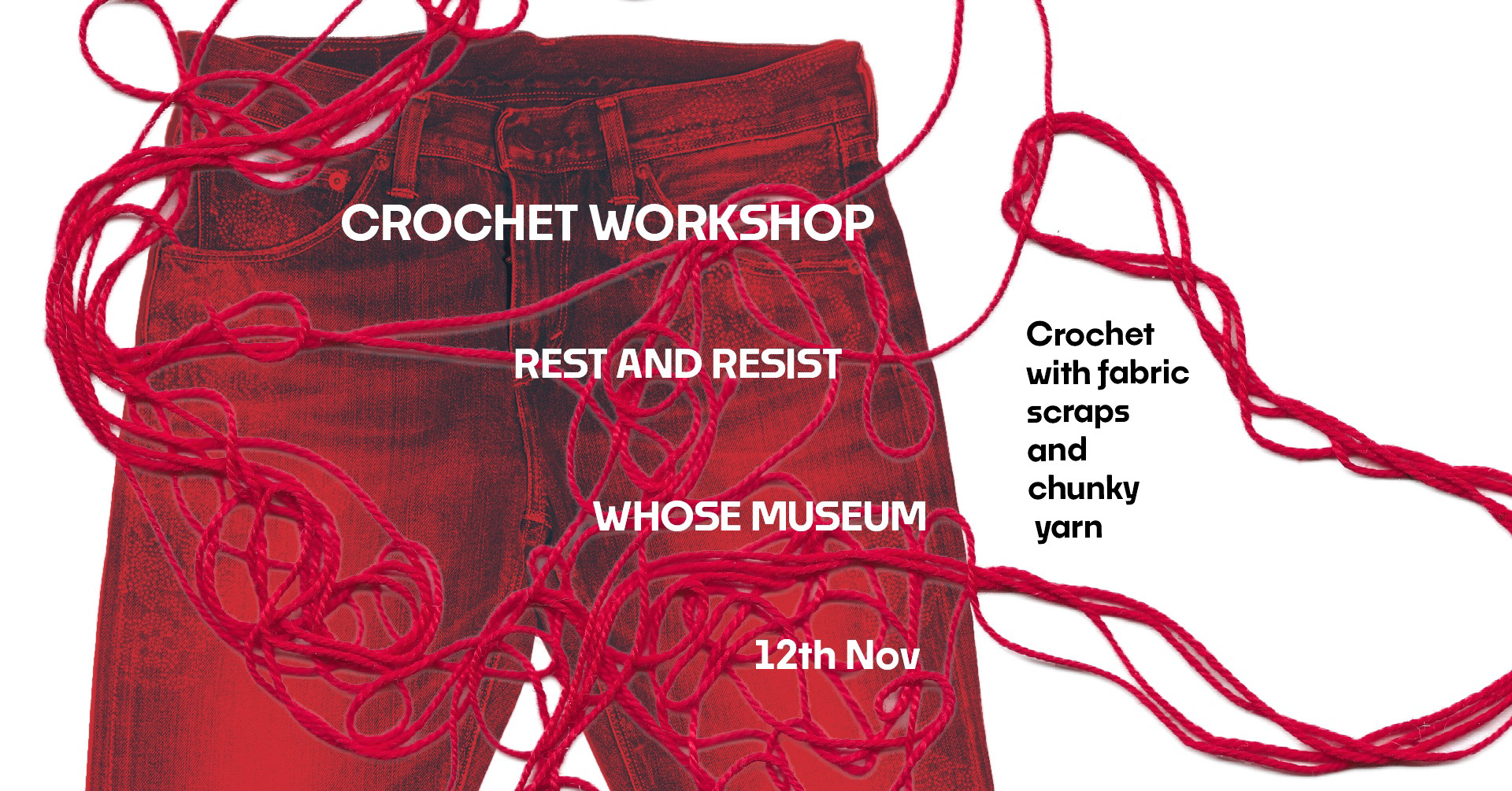 Welcome to another crochet workshop with Rest and Resist and Whose Museum on 12 Nov, 15.00! The workshop is happening alongside our new exhibition by Heidi Nagtegaal.

This workshop has a unique twist - we'll be focusing on using upcycled fabric strips and chunky yarns to craft sustainable and unique creations. Whether you're a complete beginner or looking to advance your crochet skills, this workshop is the perfect opportunity to get crafty and connect with others in the coziest spaces, Whose Museum!

About the Workshop Leader:
Jo Jampanya is an interdisciplinary artist and a member of the art collective Rest and Rest. With years of experience, they have a love for teaching others the art of crochet with a sustainable twist and a creative touch. You'll be in good hands as you embark on your crochet journey with upcycled materials.

Rest and Resist (RAR) is a queer creative collective - Making space for culture and activism in Malmö. We are RAR - friendly, strange, rare