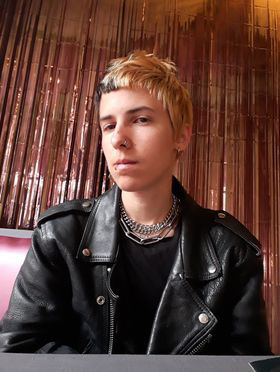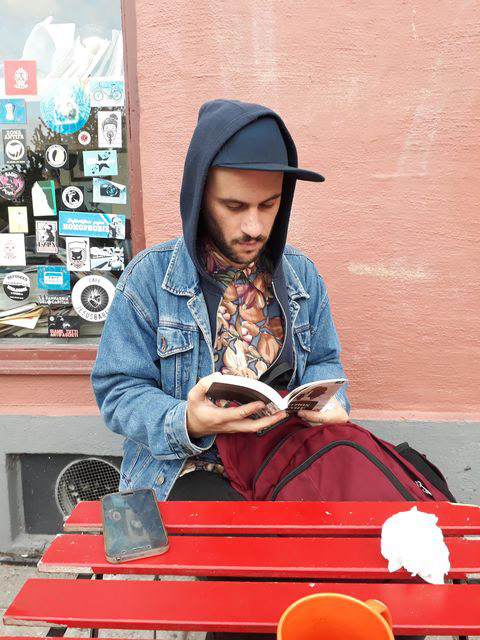 Live Stream Event: Saturday, 28 November 2020, 6-9 PM (CET)
We invite you to a multilingual reading session with Whose Museum associates Aimé and Jarri streamed directly from Belle from Hell's dressing room! They will be reading poems, zines extracts and written fragments they have collected amongst their friends, in squatted houses, queer spaces and punk basements. The selected texts will be mainly in Spanish and French but Jarri and Aimé will be giving context about them in English.
Jarri used to write poems and short stories which were very appreciated by his mom and friends.
Aimé is a French genderfuck mixed media artist based in Malmö. You can find them cooking vegan brunch for queers at Whose Museum or playing obscure synth music behind the decks of the club. They have gathered poems and texts from friends they met around Europe and other queer personalities such as BUTCHIBOU aka Bissi, Luz De Amor, Melitruc, Jules of the Forest, Elodie Petit, Paul B. Preciado, and more…
The link to the streaming will be provided shortly before the event on our facebook and instagram (@whosemuseum).